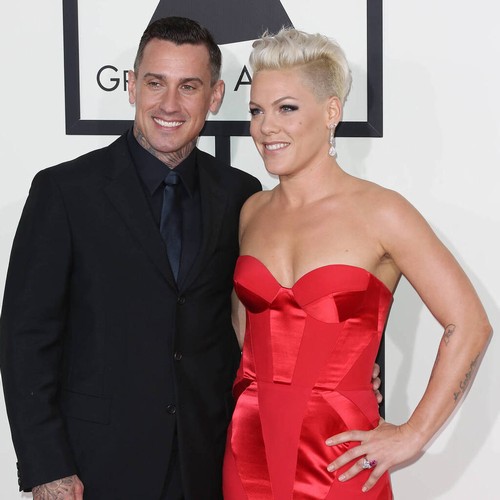 Pink has experienced a range of "awful" and "wonderful" moments during her 14-year marriage to Carey Hart.
The singer wed the former professional Motocross racer in 2006 and on Monday, she took to Instagram to share a candid dedication to her spouse.
In the touching and honest post, the Get This Party Started hitmaker referred to Hart as her "favorite sweet little dirtball".
"He and I have been at this (marriage) a long time," Pink captioned a shot of the two, "and it is our relentless and stubborn idealism that keeps us together."
The Just Like Fire singer went on to describe marriage in general as "awful, wonderful, comfort and rage," adding, "It is boring, terrifying, and a total nail biter. It is loving another fallible creature while trying to love yourself. It is a lifetime of coming back to the table. People laugh at us because we're either fighting or laughing. They roll their eyes when we talk about therapy. But I'll tell you what. It's worth it. All of it. Even when it isn't."
"I love you babe," she concluded the caption.
The couple, who share nine-year-old daughter Willow Sage and three-year-old son Jameson Moon, briefly split in 2008 before reconciling.