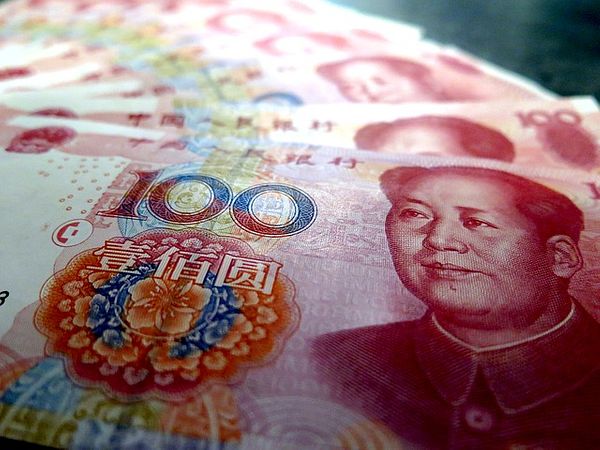 When China's political elite met in early March for the annual National People's Congress (NPC), we heard a lot about President Xi Jinping's ambitious plans to make China a leader in innovation, clean technology, and global influence. But one subject was far less prominent: targets for economic growth. The implicit theme of the NPC this year was that the era of Beijing chasing high growth is officially over, by design and by circumstance.
This is a message that the outside world needs to internalize. Investors and policymakers who have long relied on a high-revving Chinese economic engine need to have realistic expectations about future growth rates. Moreover, lest they be caught flat-footed by shifts in policy, these observers need to be more attuned to Beijing's signaling on the economy as officials jettison the rigid GDP targets that have long served to anchor expectations.
Xi has been gradually pivoting away from Beijing's long focus on high growth, but this year is ready to make the shift more explicit in terms of both ideology and operational goals. In a January speech, Xi announced that 2021 marks a "new development stage" for China. Under Mao Zedong, China "stood up"; under Deng Xiaoping, China began the process of "getting rich"; Xi is now ready to lead China on its next leap, to "becoming strong." As part of the justification for moving on from the focus on "getting rich," Xi is declaring mission accomplished this year, the 100th anniversary of the founding of the Chinese Communist Party, in achieving the goal of a "moderately well-off society" and ending basic poverty.
Easily dismissed as political boilerplate, these are all signals to China's vast bureaucracy that priorities have changed. And they are mirrored in the most tangible terms by changes in China's official GDP growth targets, which have been drifting lower and are rapidly fading in importance.
Last year's NPC meeting was the first in which Beijing did not set an official GDP target. While that was due in part to uncertainty over the pandemic, that shift was maintained in the 14th Five Year Plan, covering 2021 to 2026. In lieu of an official goal, Beijing is likely to set a soft internal target or perhaps floor for growth, as officials instead focus on concerns such as labor conditions and financial risk.
A dilemma for those who follow China's economy is that there are no clear criteria to take the place of growth targets, and thus to anticipate shifts in policy – from increases in interest rates to the willingness to sacrifice growth in order to crack down on pollution or property speculation. China's official unemployment data, for example, provides a biased picture of labor markets – a highly sensitive topic for the leadership, given risks of social instability – and doesn't yet serve as benchmark for policy. How to balance competing economic priorities is subject to internal and external policy debates, ultimately decided by the top leadership and conveyed through the media.
Research by Eurasia Group, Hala Systems, and a Columbia University political scientist has found that there is a strong association between policy decisions and previously-expressed sentiment about the economy by the political leadership in China's media. This is the basis for an index created to assess the signals the leadership is sending to the rest of the system as well as how these signals are being interpreted and rebroadcast. A high level for the index indicates that Beijing is signaling comfort with current growth levels and a willingness to back off stimulus or even tighten policy.
A long-term view of the index illustrates the "new normal" of a tolerance for lower growth. Compare the 2015 period, which saw low growth, dissatisfaction by Beijing in China's economic performance (reflected in the low reading on the sentiment index), and aggressive stimulus measures, with 2018-2019, when growth slipped to a decades-low level only to be met with moderate concern and stimulus from Beijing.
What does the index suggest about Beijing's intentions now? Since mid-January 2021, when China announced growth of 6.5 percent in the fourth quarter of 2020 – better than any other large economy but hardly gangbusters by China's historical standards – the index has reached a multi-year high. That indicates officials are broadly comfortable with current economic conditions and likely do not consider supporting growth as urgent a priority.
With uncertainty about the international outlook still high, officials are reluctant to move abruptly with broad macro measures such as raising interest rates. However, they are taking a flurry of targeted measures to rein in financial risk, from new restrictions in the property sector to renewed scrutiny on shadow banking products such as trusts. (These efforts also led to the clampdown on lending by online platforms, which ensnared Jack Ma's Ant Group and led to the cancelation of the firm's blockbuster IPO.)
If economic activity or confidence falls too far for comfort, Beijing will slip back into support mode — a shift that would be reflected in signals by the Chinese leadership to the rest of the political system through the media, and a corresponding a drop in the sentiment index. Close attention to policy debates within China is also essential. But firms and investors should not fail to adjust to the new normal. Observers of China's economy need to become more sophisticated in their understanding Beijing's evolving and competing policy priorities as growth targets fall out of favor.