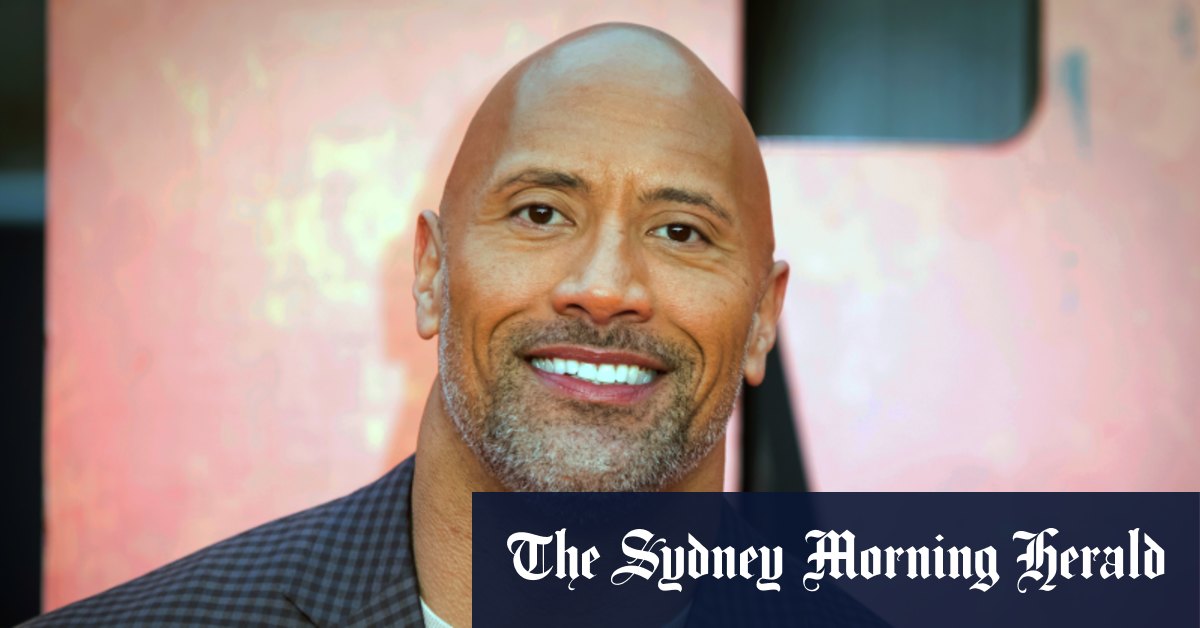 "We had to figure out the right creative pathways but also find the willingness to rip some things open," Johnson says. "But also, the series has really allowed me to appreciate those hard times that much more. Sometimes when you're in it, you're in the bubble. And sometimes when you see somebody else going through it, it gives you a different perspective."
The toughest part of his childhood, Johnson says, was "starting around 13, [and] being around 15 years old. That is when I started to veer off the tracks and do a lot of things that I shouldn't have been doing. I fought tooth and nail with my mum and my dad [to not leave Hawaii] but times were hard for us and it became harder and harder for us to pay the rent.
"Then we wound up going to Nashville, Tennessee, then we were forced out of Nashville, then to Bethlehem, Pennysylvania. We thought we were going to make a home in Tennessee but it didn't work out that way. Things happen. In the course of nine months I was in three different cities, and things were really … there was a real instability."
The performance of actor Joseph Lee, who plays his father, was uncanny, Johnson says. "I spent a lot of time with Joseph just talking about my dad, about the relationship, that complicated, tough-ass relationship that I had with my dad," Johnson says. "And that's the tricky thing about this, to find that balance of the complication of who he was as a man and the tough love he raised me with.
"One of the anchoring elements that I shared with Joseph, which I think he really nailed, is that my dad had a lot of friends, and he had a lot of enemies, but he had this unique ability to always make someone feel good," he adds. "And, man, you know, those are the special people out there in the world who just have this unique ability to make you feel good the moment you come in the room."
One of the key elements of the show is its diverse cast, a by-product, Johnson says, of the show's mission statement to bring authenticity to every detail. "This is my life, and it is who I am, and I'm half-Samoan and half-black," he says. "And in the world of pro-wrestling, we have the Iron Sheik from Iran, we have Andre the Giant from France, we have the Junkyard Dog and we have my dad. We have the Wild Samoans from Samoa.
"The responsibility that we had was just to be authentic and to make sure everything felt real," Johnson adds. "We reached out to all of our wrestlers, and the ones who are no longer here with us, we reached out to their families and made sure that they knew that they were going to be portrayed in a positive way, because that was important to us."
And Johnson's father, who died in January, 2020, would have loved the show, Johnson says. "He would have loved this, and he would have been so proud," says Johnson. "Because for the first time we are showcasing this world, those men in the '70s and '80s, and showcasing it through the lens of something that's positive. I know that would have meant a lot to my dad."
Young Rock is on Fox8, Sunday, 6.30pm.