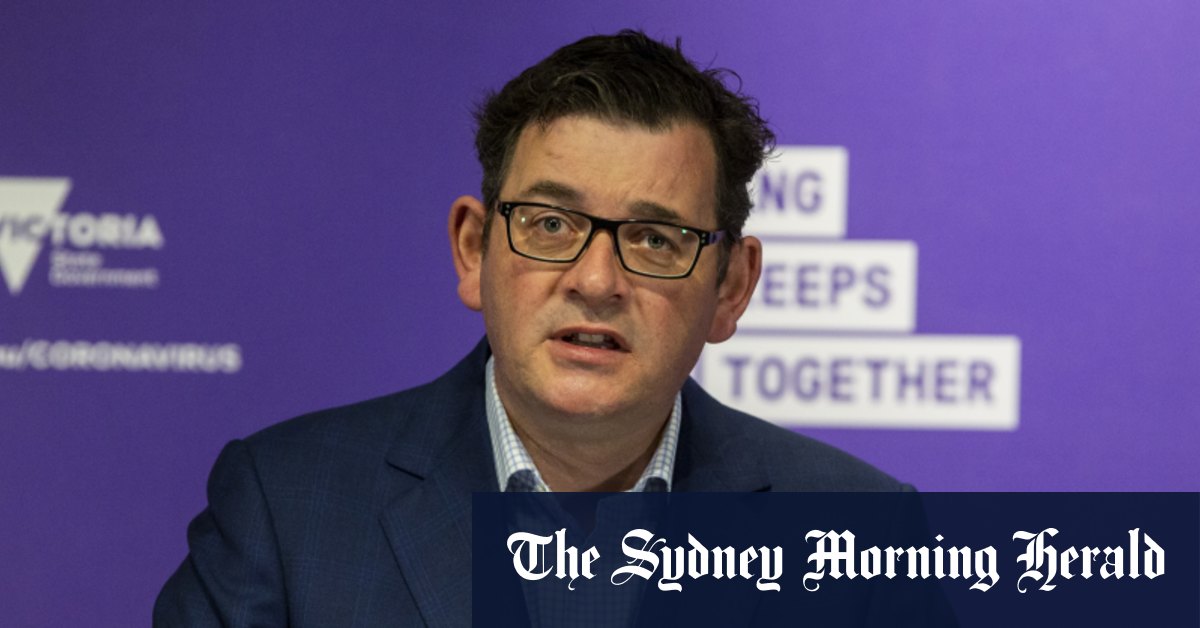 "One of the imperatives in our region is to encourage our neighbours to avoid costly Belt and Road mistakes. The best way we can do that is to ensure we're united as a country on Belt and Road and continue to engage with our neighbours actively and generously."
Liberal senator James Paterson, chair of Parliament's security and intelligence committee, said "Australia welcomes international engagement, but on our terms and in our national interest".
"This decision shows if you want to do business with Australia you must come through the front door in Canberra, not go behind our backs to others," he said.
Victoria's state opposition leader Michael O'Brien told 3AW, "Under Belt and Road, Daniel Andrews has given away major infrastructure contracts to Chinese-owned companies. They are building the West Gate Tunnel, the Metro Tunnel, they are building our high-capacity trains".
"In return, the Chinese government has smashed our farmers with tariffs on barley. They have smashed our wine exporters with trade sanctions," he said.
Michael Shoebridge, director of the Australian Strategic Policy Institute's defence program, said Australia now had a more coherent national policy on economic engagement with China. He said the BRI decision recognised it was not in Australia's interest to help the Chinese government "create a more Sino-centred global economic order where it has more economic leverage over others including us".
Loading
"The BRI was President Xi's signature policy to creating that Sino-centred global economy, and not helping implement that dream of global economic power is good thing," he said.
"Politically it helps Daniel Andrews because this was a running sore for him because he was out of step with the public and the federal government. This gives him an out. This decision is a graphic illustration of the fact that security and diplomatic interests are now intertwined with economic interests, and any decision that misses that point leads to really bad decisions like Victoria's two BRI agreements."
The Lowy Institute's executive director Michael Fullilove said it "would be strange if Beijing were to object to this move by Canberra".
"Imagine if a provincial government in China were to sign an agreement with a foreign government that the central government in Beijing judged to be contrary to the national interest!" Mr Fullilove said on Twitter.
James Laurenceson, director of the Australia-China Relations Institute at the University of Technology Sydney, said the Morrison government was right to be annoyed with Beijing for striking the deal with a state government, but said it could have just waited for the deal to expire instead of striking it out. He said the decision has come after "several months of relative restraint from both sides" after relations between the two countries last year deteriorated to their worse level in decades.
"Let's be clear what has been 'cancelled': a non-legally binding agreement that didn't commit the Victorian government to doing anything, let alone the national government," Professor Laurenceson said.
"Canberra's annoyance with Beijing for striking this deal with a state government is understandable. If the shoe was on the other foot Beijing wouldn't cop it. But acting as Beijing would act isn't a model Australian foreign policy should be aspiring to."
The federal government and national security experts have been concerned that China was using the BRI to load up poorer countries with debt and reduce Australia's influence in the region.
The Chinese government has maintained the BRI is an economic co-operation initiative, which "upholds the spirit of openness, inclusiveness and transparency".
The Victorian government said the decision was a matter for the Commonwealth. The state government had previously defended the deal on the basis it would provide more jobs and economic opportunities for Victoria.
Anthony is foreign affairs and national security correspondent for The Sydney Morning Herald and The Age.
Hanna Mills Turbet is a journalist at The Age.