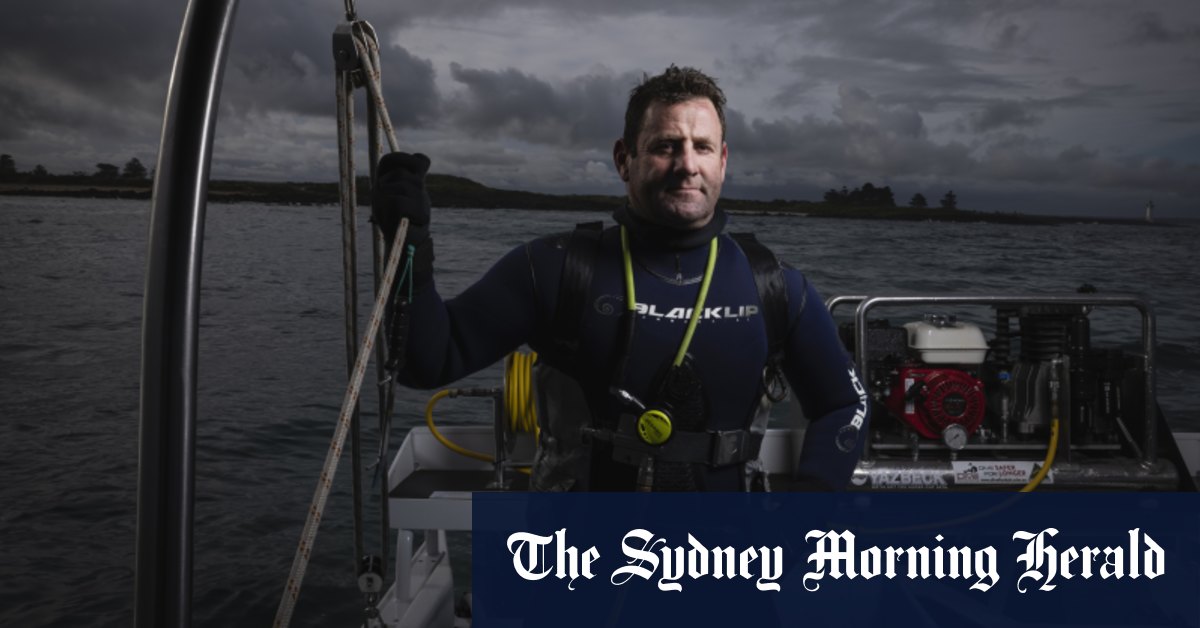 Western Abalone Divers Association chairman Craig Fox said the virus could cause extensive economic damage to diving operators and associated businesses that provided boating and fishing equipment and services to the industry.
"All our owners and divers are heartbroken," he said. "We put 15 years into rebuilding the fishery and it's been going so well."
Mr Fox and three other divers will inspect the area on Saturday to determine whether the virus has spread. He said the divers would follow strict biosecurity protocols when taking to the water.
The disease was first found on an abalone farm in Victoria in 2005, and there was another recorded case in the wild at Cape Otway in January 2010.
Agriculture Victoria confirmed a diver had found a cluster of infected abalone and reported it to authorities. The state's chief veterinary officer Graeme Cooke said there was no indication the disease, which affects the nervous system of the abalone, had spread beyond that single cluster recently detected.
"We've been very fortunate that there hadn't been any detections in more than 10 years," Dr Cooke said.
Loading
Western Abalone Divers Association executive officer Harry Peeters said detection of the virus was devastating for the industry in western Victoria, which suffered heavy losses following the 2006 outbreak when operators were locked out of disease-stricken areas.
He said the industry in Victoria's south-west had lost about $70 million in catches since the first outbreak, which also drove the closure of a processing plant in Portland.
Mr Peeters said harvests were reaching about 250 tonnes a year before the first virus detection.
"We managed to scrape by with a dramatically reduced quota," he said.
Mr Peeters said over the past 15 years the industry had put in a huge amount of work to rebuild a sustainable fishery. However, damage from the virus has been long-lasting.
"We will never be able to get it back to what it was prior, not in a number of lifetimes. The damage was so great."
He hoped the outbreak could be isolated and did not expect it would affect trade overseas.
He said the gross value of the catch in Victoria was about $16.5 million a year.
Mr Peeters said while Asia remained the main market for Victorian abalone, a local industry had been developing in tourism centres such as Port Fairy.
Start your day informed
Our Morning Edition newsletter is a curated guide to the most important and interesting stories, analysis and insights. Get it delivered to your inbox.