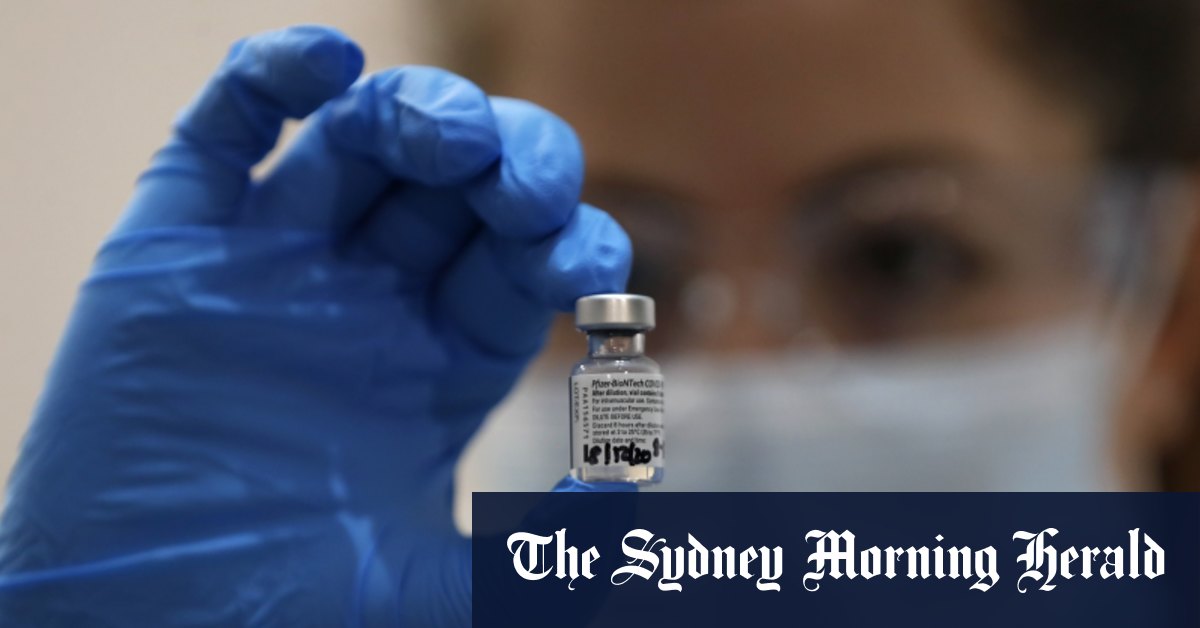 Next-generation shot
Mr Bourla said Pfizer is testing a third dose of the existing formulation of its COVID shot to determine whether a booster provides protection against SARS-CoV-2 virus variants currently in circulation.
The company has begun evaluating an updated formulation that encodes the spike protein of the variant first identified in South Africa. "This study is designed to establish a regulatory pathway to update the current vaccine to address any future variant of potential concern in approximately 100 days," Mr Bourla said.
Pfizer expects immunogenicity data for both studies in early July. That month, or in early August, the company will also report safety data from an ongoing study of the vaccine in pregnant women.
The drug giant is also seeking to improve delivery. On Friday, Pfizer approached US regulators with data that would support the vaccine being stored at standard refrigerator temperatures for as long as four weeks.
Separately, Pfizer is testing two antiviral candidates – one drug given intravenously, one pill– to treat patients who have contracted COVID. The former will launch into late-stage studies in May, while the latter will kick start in July.
2022 Production
Pfizer and BioNTech will have the capacity to produce at least 3 billion doses in 2022. The companies have already made progress in securing vaccine contracts for next year and beyond.
Chief scientific officer Mikael Dolsten said those who have been fully immunised will likely only need a single booster shot each year as immunity wanes. Pfizer will still deliver full two-dose regimens to places where the vaccine rollout has been slower going into the years ahead.
But some on Wall Street remain sceptical that the Pfizer-BioNTech partnership can maintain high demand for its vaccine well into the future.
"Sales are clearly exceeding expectations, and this trend likely continues into 2022," said JPMorgan analyst Chris Schott in a note to investors. "However, these sales are unlikely to be sustainable anywhere near current levels longer term."
Beyond COVID
Pfizer's foray into messenger RNA, the new technology that's been validated in the pandemic, goes well beyond its COVID vaccine, according to Mr Bourla.
The company will move two mRNA flu shots into clinical trials come the third quarter, and will also explore using the technology to address other infectious diseases, cancers and genetic disease.
Loading
Asked whether Pfizer had considered acquiring BioNTech, Mr Bourla said he speaks with the German company's CEO and chief medical officer "almost every day," and that they would embark on new partnerships, but declined to comment on deal prospects.
Excluding the COVID vaccine, Pfizer's core drug business showed significant growth, leading it to raise revenue guidance specific to that portfolio by $US200 million for the year. The results were stronger than some rivals who saw sales suffer in the first quarter after a new surge in US virus cases.
Bloomberg
Business Briefing
Start the day with major stories, exclusive coverage and expert opinion from our leading business journalists delivered to your inbox. Sign up here.