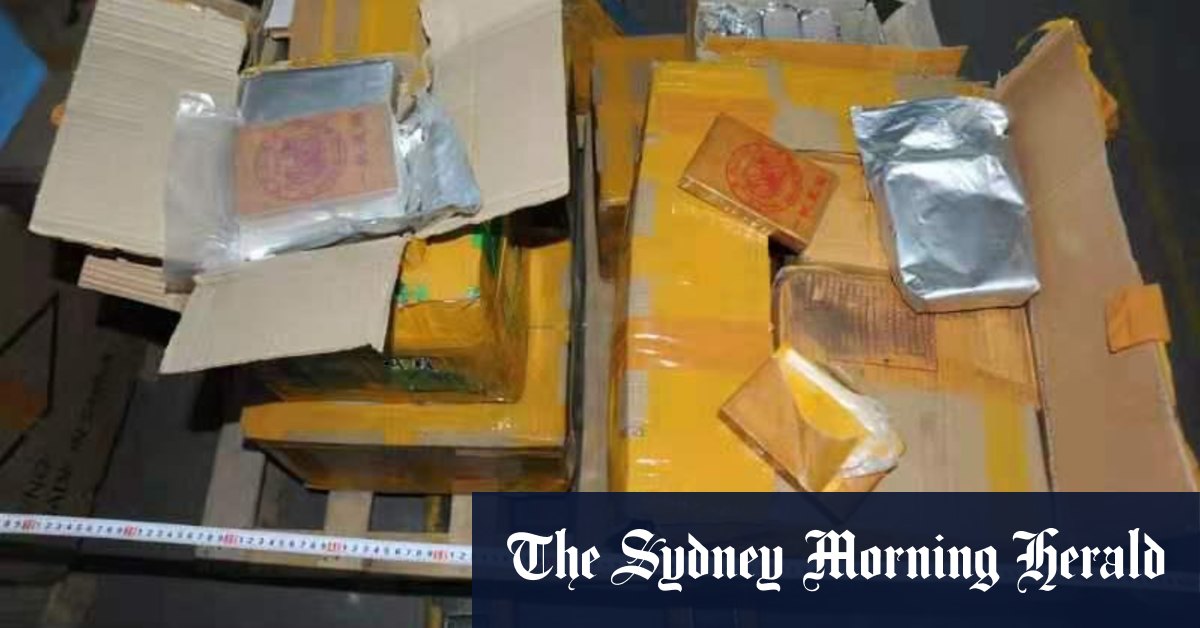 The man, who lives in the Newcastle suburb of The Hill, was arrested and charged with attempting to possess a commercial quantity of border controlled drugs, which carries with it a maximum penalty of life imprisonment.
He appeared in Newcastle Local Court on April 23 and was remanded in custody to appear in court again in June.
Police are continuing to investigate links between the shipments and have not ruled out further arrests.
AFP Commander Peter Sykora said it was an example of the strong cooperation between Australian and Chinese law enforcement.
He said the drugs would have had a street value in Australia of about $55 million.
"Organised crime groups will try to distribute these substances in any area of Australia if they think they can make a profit – they don't care about the harm they cause," he said.
"The AFP is targeting these syndicates, and we are working with our law enforcement partners in Australia and offshore to outsmart them."