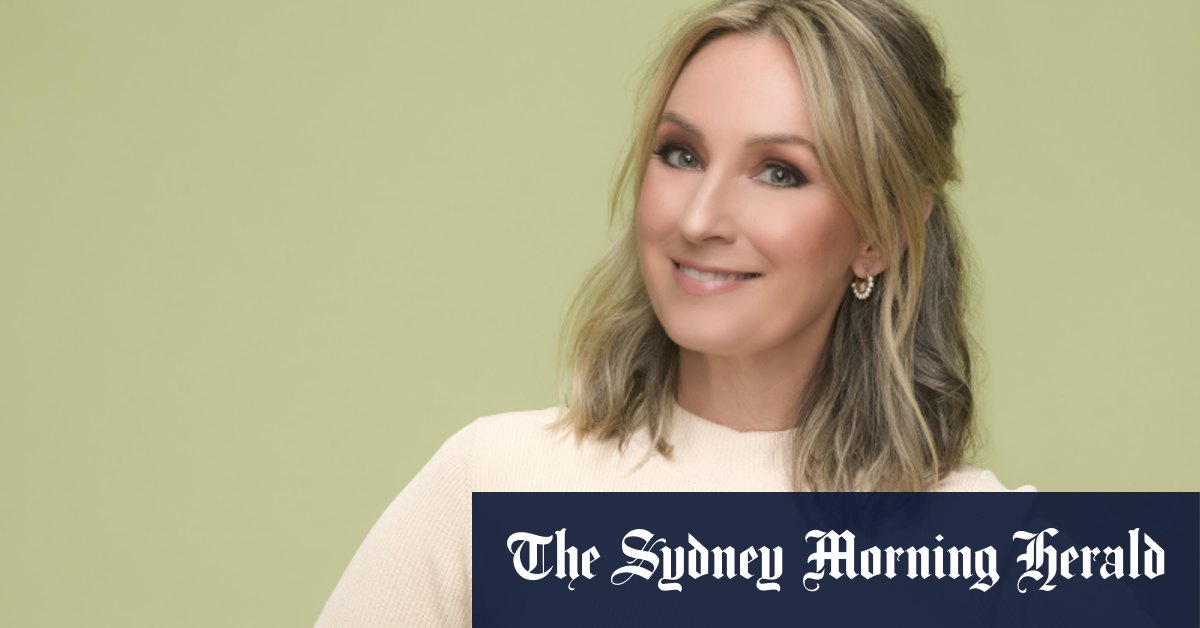 Fortunately, others did: in 2002, McCune was cast as the vampish Sally Bowles in a Melbourne production of Cabaret. Since then, she has had meaty roles in acclaimed TV dramas such as Tripping Over, The Divorce and The Warriors; a topless guest scene in Rake, where she played a manipulative mother trying to free her daughter from prison; and a part in the 2014 comedy film The Little Death, which explored the sexual fetishes of suburban couples.
The contrast between these darker characters and the virtuous Maggie Doyle did not go unnoticed, prompting critics to speculate about why McCune was drawn to them. Perhaps she was attempting to break free from the constraints of her sweetheart reputation?
"No," she says firmly. "I never felt I had to wrestle against that perception. It's kind of funny to me because I've never come from a place of wanting to crack open my image."
The truth, she insists, is more prosaic: at 50, she has accumulated enough experience and clout to pursue only those roles that genuinely excite her.
"I've hit an age where I have a right to be respected for my decision-making," says McCune, sitting in a brightly lit make-up room in a Melbourne photography studio. "This [will be] my decade of doing what I want. I actually feel this incredible sense of empowerment."
Far from being a hindrance, her girl-next-door relatability lends heft to her more complex roles. In one of her finest performances, McCune portrayed an uptight office worker in the stage play Gloria. She was utterly convincing in her ordinariness, thus amplifying the shock of a dramatic plot development.
How To Stay Married creator Peter Helliar, who plays stay-at-home dad Greg Butler, has long admired McCune's work. Yet he was initially reluctant to cast her as his wife Em in the show's precursor, It's a Date, lest his limited acting experience become apparent opposite a TV veteran with a career spanning three decades.
He needn't have worried: when the series began shooting, McCune went out of her way to make the rest of the cast feel comfortable. "It's as though Lisa is fresh out of film school in terms of how enthusiastic she is on set," Helliar says. "She helps the crew move all the props and cables around and she's amazing with the girls who play our daughters – she saw one of them perform in her school production and she took the other one to see Hugh Jackman live in concert."
When How To Stay Married launched in 2018, Greg had just lost his job, prompting Em to return to the workforce. Three seasons in, Greg finds himself overly involved in primary school politics while Em, tasked with ghost-writing cricketer Adam Gilchrist's autobiography, uncovers a scandal that could ruin several careers – including her own.
Loading
"I like the fact it's not a 43-minute drama," McCune says. "It's a 24-minute dessert; a fly-on-the wall observation of family life that reflects the stories of people watching at home."
McCune has never been an actor who suffers from itchy feet; indeed, she relishes the character development that multi-season programs such as How To Stay Married allow.
"I'm built for being institutionalised – I'm really good at turning up every day," she says. "I love how all these Hollywood stars are now discovering the magic of making television. You become really well-oiled because you're not just on set for six weeks, you're there for six months."
When I ask McCune if she's keen on writing, directing or producing her own series, she nods vigorously.
Loading
"Yes to all of those things," she says. "I'd love to play a journalist. I remember being riveted by The Age tapes [revealing alleged corrupt dealings between organised crime figures, politicians and public officials] when I was a teenager in the '80s, and I think journalism is in a really interesting place right now."
McCune's ambitions are no surprise to Knox.
"She's quietly optioned books for screen adaptation, which suggests producing could be her next feat," he says.
"This [could be] her chance to exercise some real power."
WHAT: How to Stay Married
WHEN: Ten, Tuesday, 9pm