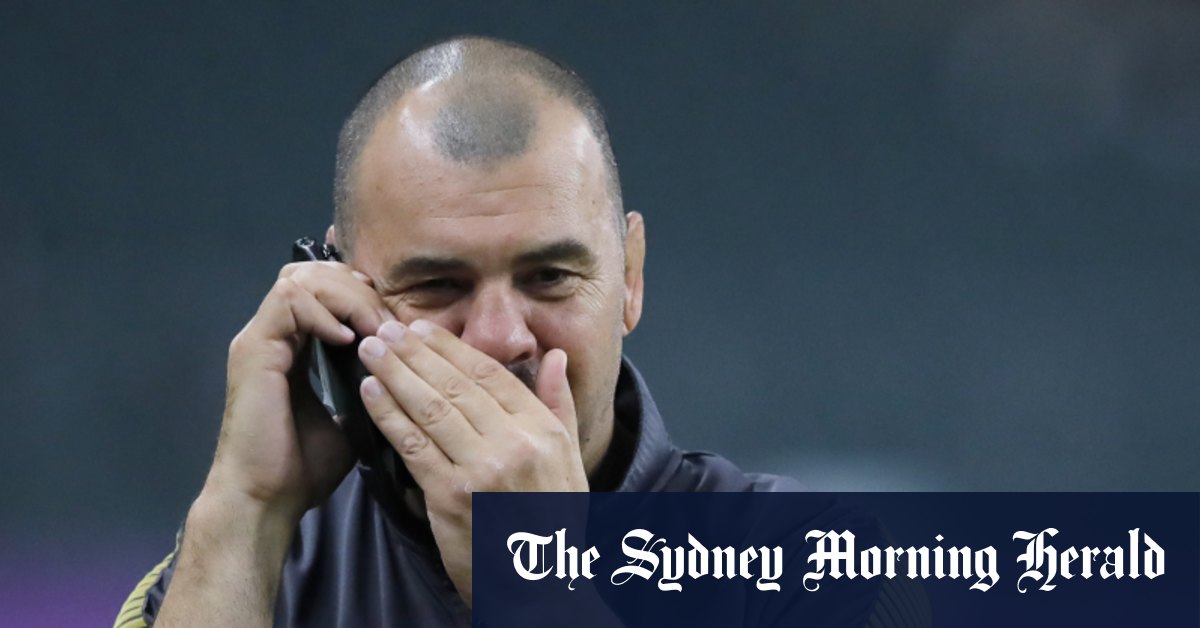 Asked to clarify what was inaccurate or misleading about Penney's comments, Davis repeated that there was "nothing more to add".
Even Brumbies coach Dan McKellar went in to bat for Penney on Wednesday, hinting that he had been hard done by.
"I'm not in the inner sanctum there, but there have been some decisions that have been made over the last 18 months to two years that have probably impacted on Rob's ability to do the job that he wanted to do," McKellar said. "I feel for him."
Waratahs supporters have been demanding answers all week from the NSW Rugby board about how the situation could get so out of hand. Penney has claimed he "without a doubt" felt like a scapegoat for issues out of his control.
As NSW prepare to face the Brumbies on Friday, NSW officials are piecing together how to replace Penney and have sounded out a favourite son for guidance.
Sources with knowledge of the situation have told the Herald that NSW Rugby boss Paul Doorn has sought out Cheika, who won a title with the Waratahs in 2014.
Loading
It is understood Doorn wanted to seek Cheika's view on whether a director of rugby would be appropriate for the Waratahs, as well as getting an understanding of how he thought the coaching structure would work best in the future.
It is unclear whether Cheika would be prepared to step back in and help out at the Waratahs but clearly the conversation shows his opinion is highly valued at a time when the organisation needs all the help it can get.
Doorn said on Monday a decision was some weeks away regarding a new coaching structure and that a head coach would not be appointed for a few months.
McKellar has no doubt candidates from all over the world will be putting their hand up for the vacant Waratahs job.
"I can't imagine there being too many issues with getting quality candidates," McKellar said. "Do you want plenty of experience and a high-profile [coach] or do you want someone that knows the Sydney and NSW rugby landscape and someone who can get in there and turn it around and get buy-in from players?
"There's been plenty of names we all know and have been mentioned that will throw their hat in the ring."
Asked who he'd have on the list, McKellar replied: "Darren Coleman, Simon Cron, Jason Gilmore is an outstanding coach, Chris Whitaker, John Manenti. There's a lot of very very good coaches in Australia. We've just got to be prepared to provide the right person with an opportunity. Coaches are no different to players; until you give them a chance and opportunity, you'll never know how good they are."
Tom Decent is a journalist with The Sydney Morning Herald