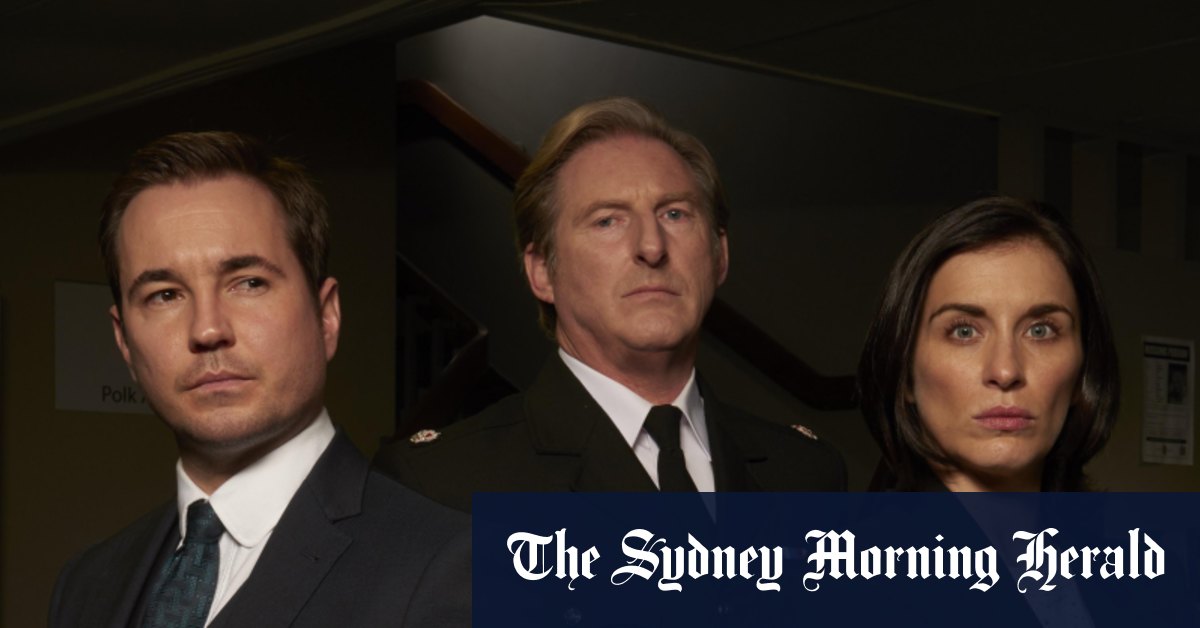 And while it resembles a classic cop drama, it also cleverly upends some of the genre's traditions. The series created by Mercurio, a medical doctor turned novelist, screenwriter and producer, features a reversal of the customary order as its scene-stealing guest stars, rather than the regular ensemble, draw the spotlight.
Actors of the calibre of Lennie James, Keeley Hawes, Thandie Newton, Daniel Mays, Stephen Graham and Rochenda Sandall come in for a season and then their storylines might be wrapped up, leaving AC-12 to carry on its noble work.
But over time, the regulars have emerged more fully. And Mercurio has deftly drip-fed details of their characters' private lives into the ongoing drama: Kate's divorce and custody issues; Ted's marriage breakdown; and, a key plotline in season six, Steve's dependence on painkillers after a vicious season-four assault on him and a subsequent, debilitating back injury.
The guest star in the new season is Kelly Macdonald as the possibly compromised detective chief inspector Joanne Davidson, head of a murder investigation team examining the shooting of journalist Gail Vella (Andi Osho). Kate has joined her staff following the events that rocked AC-12 in season five.
This season also sees a key new member of AC-12, DC Chloe Bishop (Shalom Brune-Franklin), as well as the returns of the icy, eerily composed detective chief superintendent Patricia Carmichael (Anna Maxwell Martin) and gang member and remorseless killer Ryan Pilkington (Gregory Piper), now a police constable and a genuinely scary presence.
Mercurio expertly weaves in plotlines stretching back as far the first season through the investigation of more recent crimes. A now-imperilled AC-12 continues its quest to unmask corrupt officers, pursuing suspicions of an entrenched conspiracy that possibly reaches to the highest echelons of the force. Hastings is committed to the idea of a Fourth Man codenamed H who has escaped detection as three others have been nabbed in previous seasons.
Suspicions of covert agendas simmer constantly and convincingly. Loyalties are continually questioned. And, as ever, the new season is liberally littered with acronyms (OCGs, CHIS, MIT), which regular viewers enjoy deciphering: it's like being part of a club.
The drama again moves fluidly between office conversations, tense interview-room scenes and full-on, tension-packed action sequences involving police raids, cars with flashing lights zooming in convoy at high speeds, armed and helmeted police breaking down doors, shootouts and frantic chases on foot and in cars.
Loading
The sixth season has just ended in the UK amid speculation about whether there will be a seventh. But to borrow from Hastings, who's known for his exclamations, "Jesus, Mary and Joseph and the wee donkey" let there be more. It's too good to stop now.